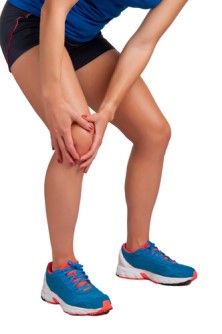 People who are dealing with a case of enthesopathy experience issues with the attachment of ligaments and tendons to joints and bones. As a result of the condition, affected individuals experience pain and symptoms of inflammation. Enthesopathy has multiple causes, including genetics, a lack of exercise, sedentary lifestyle habits, and injury.
People who are dealing with the disorder require the use of over-the-counter anti-inflammatories and painkillers, to manage the symptoms of the condition. These individuals also can benefit from the use of physiotherapy sessions to help them restore range of motion to the joints.
Many people delay the diagnosis of enthesopathy, thinking it is normal joint pain, and it will recover over time. However, in many cases, the condition can persist for months or years without medical intervention.
Sports injuries are also another common cause of enthesopathy in affected individuals. If you experience an injury or trauma to a joint or ligament, you need to receive x-rays and assessment of the affected area. Here are the common symptoms associated with the condition.
1. Stiff Joints
One of the first symptoms of enthesopathy to occur in affected individuals is stiff joints. This condition typically occurs in patients that have a sports injury or trauma to a joint or ligament. Severe injuries require rehabilitation through a physiotherapist, who helps the patient restore range of motion while loosening up the ligaments.
Enthesopathy affects any joint, but it's more common in the ankles knees and hips, as these joints are responsible for the movement of the body. Patients who are dealing with the condition in their hips experience problems with the hip flexors. The hip flexors are the group of ligaments and tendons in the pelvis responsible for the movement of the legs. If you spend all day in a seated position, then you are likely to develop a shortening of the hip flexors.
In most cases, it's possible to reverse the shortening process with the use of stretching. However, those patients that use to avoid rehabilitation run the risk of developing enthesopathy.