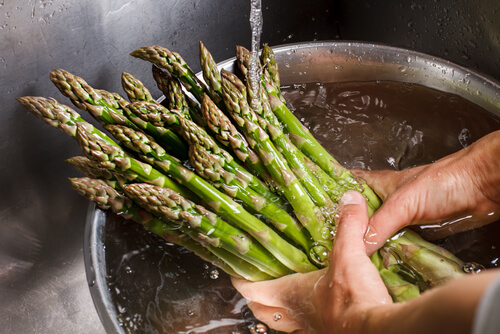 The biggest killer on our planet is by far heat disease. Heart disease is responsible for a quarter of all deaths every year. This is according to statistics gathered by the Centers for Disease Control and Prevention. You might be wondering why heart disease is so deadly. Well, it's due to the dangerous buildup of plaque within your arteries.
This plaque buildup is far more dangerous than the plaque buildup in your teeth due to the fact that it narrows the inner walls of your arteries which leads to clogs that will stop the flow of your blood. Your arteries are blood vessels that give out all the oxygen-filled blood from your heart to the other areas of your body including your skin and organs.
If you allow plaque to build up, your blood flow will be retarded which can lead to a myriad of health issues. Here are eight tips that will help you clear your arteries naturally.
1. Asparagus
Eating asparagus is one of the best ways to cleanse your arteries at home. Asparagus is rich in various minerals and also holds high amounts of fiber. It can prevent blood clots and lower your blood pressure. This will prevent most cardiovascular issues. It can also relieve any inflammation in your body which might otherwise cause heart issues if left untreated. Asparagus also contains folic acid which will prevent any hardening within your arteries.
The great thing about asparagus is that it's rather tasty so you can stay healthy while still satisfying your taste buds. You might be wondering how asparagus can actually fight inflammation. Well, eating asparagus will stimulate the production of the antioxidant glutathione.
This antioxidant can fight inflammation and also prevent the oxidation that leads to blocked and clogged arteries. You'll also find decent levels of alpha-linolenic acid in asparagus which can further prevent the hardening within your arteries.