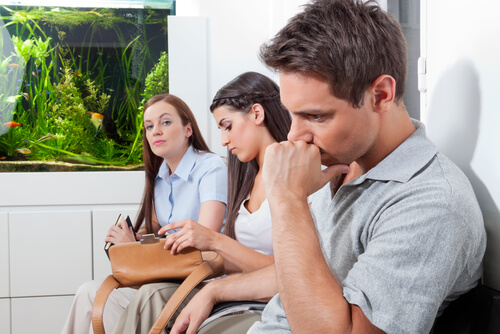 There are many different reasons that a person may experience pain in the right side of their chest. Most of the time, discomfort or pain in the chest is not related to a heart issue. In fact, if you are experiencing pain on the right side of your chest, it typically is not because of a heart attack.
There are other tissues and organs that call the chest area home. Any of these may become injured or inflamed. This can cause you to experience pain in the chest area. Any aches that you may experience on the right side of your chest is likely caused by an infection, stress, anxiety, muscle strains, or other conditions that are not related to the heart.
While chest pain is not something that you should ignore altogether, chances are good that if it is on your right side it does not have anything to do with your heart. Here are 8 of the most common causes of right side chest pain.
1. Anxiety and Stress
Extreme stress or an anxiety disorder can cause a person to have a panic attack. Panic attacks may feel similar to having a heart attack. In fact, many people who suffer from panic attacks have many of the same symptoms that are associated with a heart attack. Some of the symptoms of a panic attack include chest pain, shortness of breath, vertigo, numbness in the extremities, trembling, sweating, heart palpitations, and fainting.
A panic attack may cause a person to experience chest pain because as they are breathing rapidly or hyperventilating, the muscles in the chest walls are spasming. Pain caused by stress and anxiety may occur on one or both sides of the chest. Since the symptoms of a panic attack can mimic that of a heart attack, it is a good idea to seek medical care to rule out any issues related to the heart.