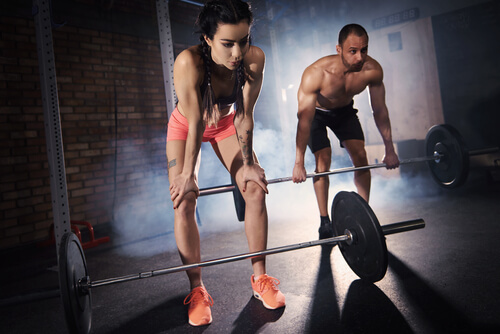 A bulging disc is also known as a 'slipped disc' and describes the movement of an intervertebral disc in the spine. These discs exist between the spinal columns in order to cushion them and hold them apart. This prevents friction, while at the same time creating space for the nerves to travel through without being trapped or compressed.
When a disc slips then, it causes the spine to become compressed. The area around may become swollen, but most importantly, the nerves can get trapped or irritated. This, in turn, can then lead to a number of painful symptoms such as shooting pains when you try to move, tingling and numbness, or difficulty with your usual movements.
So what causes this? How can you avoid it? In this post, we'll look at some of the common causes of bulging discs and what you can do to avoid them.
1. Lifting, Twisting, Jumping
A bulging disc is a damage to the intervertebral disc. The question is precisely what caused this to happen in the first place!
And the answer is that it can come down to a great many different things. Most commonly though, it is due to some kind of awkward movement that acts as a catalyst for an underlying weakness.
For instance, many people will find that they experience a slipped or ruptured disc when they try bending over to pick something up from the ground. It is very common to experience a slipped disc while moving home then for instance, during manual labor tasks, or at the gym.
Other movements can also cause the problem – sometimes seemingly harmless activities for instance. Perhaps your friend says your name and you turn to look at them. Maybe you're getting onto the train while carrying a moderately heavy bag on one arm. All these things can set off the problem and cause the immense pain that follows.