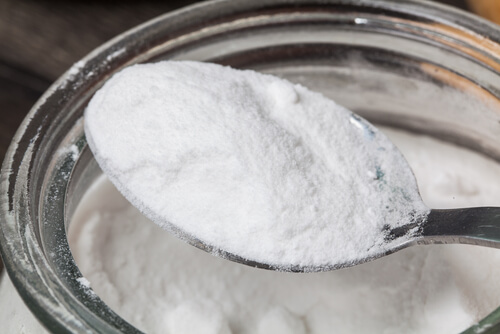 Are you tired of spending money on over-priced deodorants that don't last through the day? While it's a myth that aluminum antiperspirant products cause breast cancer, that doesn't mean that you're not spraying chemicals on to your skin when you give yourself a blast of the sweat-absorbing spray.
Sure, deodorants can keep your underarms feeling dry, but they cost a fortune, think about how many cans you purchase over the course of a year to keep you smelling clean and fresh. What if there was a natural way to keep you sweat-free?
The first commercially manufactured deodorant appeared on the market for purchase in 1883, with the first aerosol spray arriving on store shelves in 1903. Before then, people used to take a bath and rub essential oils into the underarm skin to remove body odor.
If you want to toss out your can of deodorant, why not replace it with a natural means of controlling your perspiration?

1. Cornstarch and Baking Soda Paste
You're never going to believe this, but it's possible to control your body odor with a few products lying around the kitchen. Pull out your tub of baking soda and mix a few teaspoons with a bit of water. Make sure you don't dissolve the baking soda, what we're looking for here is a fine paste that you can apply to your underarms.
Baking soda absorbs moisture and keeps your armpits feeling dry throughout the day. Add in a teaspoon or two of cornstarch to the mixture as well. Cornstarch is effective at absorbing body odor, leaving your armpits feeling dry and smelling natural.
The mixture contains anti-bacterial compounds that remove the bacterium that causes body odor. When used correctly, the paste provides relief from perspiration for the entire day. Mix up a batch at the beginning of the week and keep it in the refrigerator, so it remains fresh.