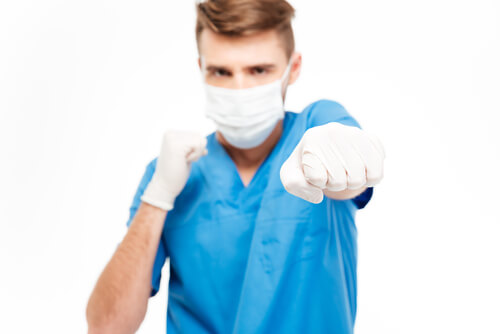 Kombucha is a fermented tea that has a tangy, sweet, full-bodied flavor and is packed with health benefits. Many people are discovering the benefits of probiotics which are a source of "good bacteria." The body needs beneficial bacteria for optimum functioning, including digestion and are turning to fermented foods. Kombucha can be made at home with simple ingredients such as black tea, vinegar, sugar and water and is allowed to sit and ferment for a week to a month. From this culture, Kombucha drinks are made, some with the classic, natural Kombucha flavor and others with additional flavoring such as spices or fruit juice.
This beverage has numerous health benefits, which partly accounts for its popularity. Since it is fermented, it contains a small amount of alcohol, but the drink can be safely consumed by pregnant women and children, given certain precautions. Although Kombucha contains sugar, much of it is oxidized and the resulting mixture is low in sugar. It is also fizzy, which makes it a great alternative to sugary sodas.
1. Anti-Microbial Powers
Kombucha can fight microbes because it contains acetic acid, which accounts for its tangy flavor. Acetic acid can destroy harmful bacteria while allowing good bacteria to thrive.
Kombucha can prevent and fight infections and can work against candida yeasts that can be responsible for a number of health issues. Some alternative farmers have considered using Kombucha as an alternative to commercial antibiotics used for chickens.
Regular antibiotics used in agriculture can be harmful to animal and humans, and Kombucha can provide the protective benefits of antiobiotics without killing good bacteria in the body.