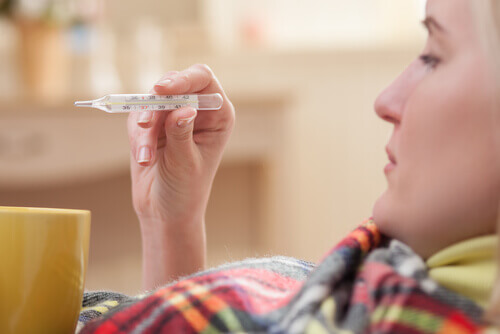 Viral meningitis is a dangerous and highly contagious disease that affects the brain and other organs. It can cause death if left untreated, and the symptoms of the conditions are very unpleasant. Viral meningitis is spread by various viruses. Once these viruses are in the body; they find their way to the bloodstream and brain and cause the meninges to become swollen and inflamed. This can lead to seizures, a coma, and other severe complications.
Understanding the symptom of meningitis can help you determine if you should seek medical attention. The sooner you seek the help of a doctor, the faster you can begin treatment. Proper treatment can help your immune system fight off the virus and relieve the symptoms of meningitis.
These are eight of the most common symptoms. Some people may experience all of them, while others may only experience a few. The severity of the symptoms often demonstrates the severity of the infection.
1. High Fever
A high fever is one of the first signs that something is wrong in the body. It usually means there is an infection present. While a fever can be a symptom of almost any infection, when it is extremely high, it's more likely to be a sign of meningitis. A fever caused by meningitis may come on suddenly. Other fevers may start low and become worse, but a meningitis fever is likely to be high from the start.
Many people experience other symptoms with the fever, which helps make the diagnosis of meningitis easier for doctors. A high fever that lasts for a long time can be dangerous and cause permanent damage. If you believe you are suffering from meningitis, it's important to get treatment quickly.
If you have a high fever, you should seek medical attention as soon as possible to rule out meningitis and receive the proper treatment.