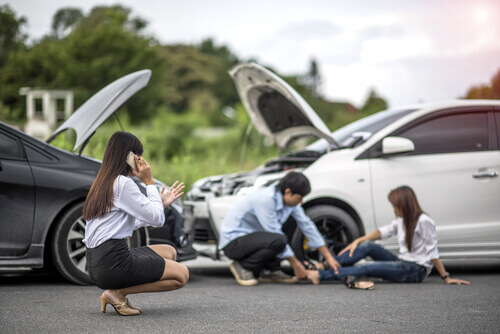 Broken and fractured ribs are a common type of injury, and statistics say that at least 10% of people who are admitted to the emergency room for any type of chest trauma every year will have fractured ribs. If you have fractured or broken a rib, you are likely to experience symptoms that include extreme pain, swelling at the location of the fracture, pain while breathing and associated bruising that's usually much darker and prominent than you would have seen in the case of a regular bruise or bump.
A broken or fractured rib is considered serious, and warrants immediate tests (usually x-rays) to establish the extent of the injury and how to best treat it. After this, a thorough six to eight week healing period is recommended, although the injury might require surgery in extreme cases.
Here are 8 of the most common causes of a broken rib that you should know about.
1. Car Accidents
The average emergency room will see thousands of car accident victims every year, and many of these result in traumatic fracture injuries, of which broken ribs account for approximately 10% of all chest trauma victims. Broken ribs are most commonly sustained due to a direct impact absorbed by the chest, and enough of an impact to break or fracture a rib. In the case of car accidents, it's especially commonly caused by things like steering wheels, dashboards, airbags or debris thrown around the accident site. 
If you have been in a car accident, even if any obvious immediate injuries aren't apparent after the accident has taken place, get to the emergency room. Sometimes the initial trauma of having been in an accident can override initial injuries – don't consider yourself "fine" after a car accident until you have seen a medical professional to confirm this with a simple examination after the event.