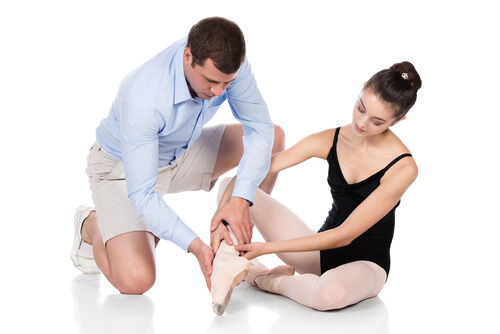 A Jones fracture is a very common type of avulsion fracture that occurs on the fifth bone of the foot, which is what links the little toe to the rest of the structure of the foot. If you have a Jones fracture, pain, swelling and bruising around the side of the foot are the most common symptoms that you are likely to experience – although you might also experience a few others, including the impaired movement of the little toe and sometimes numbness and tingling due to trapped nerves or further damage.
Some avulsion fractures can heal on their own with six to eight weeks in a cast, while some other types of fractures might require surgery in order to repair the site of the fracture properly; the only way to tell is through a thorough doctor's appointment and x-rays to establish the real extent of the injury under the surface.
Here are 8 common causes of a Jones fracture that you should know about.
1. A Dancer's Injury
The Jones fracture is named after the doctor who named the injury when he first sustained it during a dancing session – and still today, this is one of the most common injuries that people sustain during dancing, usually when either a dancing partner steps on their foot and fractures the bone or when they misstep or step off the stage; it can be one of the most painful possible fractures for a professional or semi-professional dancer, and it can put you out of action for at least eight weeks while the injury is in a cast and healing.
If you are a dancer who has sustained this type of fracture, the best thing is to see your doctor and physical therapist. First, in order to treat the initial injury and fracture, and in addition to ensuring that you have the all-clear to go back to dancing after the cast has come off.