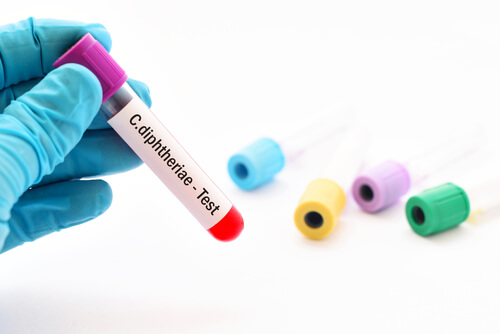 Diphtheria is a bacterial infection that can be quite serious. It typically affects the mucous membranes located in the throat and the nose. There are several symptoms of diphtheria. Unfortunately, they mimic those of the common cold and even the flu. However, the main sign of diphtheria is a grayish colored material that is thick and covers the back of the throat. If this is left untreated it can block the airway, making it hard to breathe.
Fortunately, in the United States, diphtheria is rather rare. It is also not common in other developed countries. This is because of vaccination against the disease. There are medications available that can help to treat diphtheria. However, if not treated quickly and sometimes even with treatment, diphtheria can become deadly.
While the disease is not as common in most developed countries, if you are traveling around the world, there is an increased chance of being contaminated.
Here are some of the general causes of diphtheria to consider.
1. Corynebacterium Diphtheriae
Corynebacterium diphtheriae is the bacterium that causes a person to develop the symptoms of diphtheria. Often, C. diphtheriae will multiply in the mucous membranes located in the throat and the nose. For this reason, many people simply believe that they have a common cold or that they have an upper respiratory infection when they start to experience some of the symptoms that are caused by this bacteria.
The main difference between a cold or the flu and diphtheria is that when the C. diphtheriae has started to spread in the throat a person will notice a grayish coating. This becomes thicker as the bacteria starts to spread. If this is not treated properly it can cause a person to have difficulty breathing as the airways become blocked. For this reason, it is important to seek medical attention right away if you think that you have been exposed to the C diphtheria bacterium.