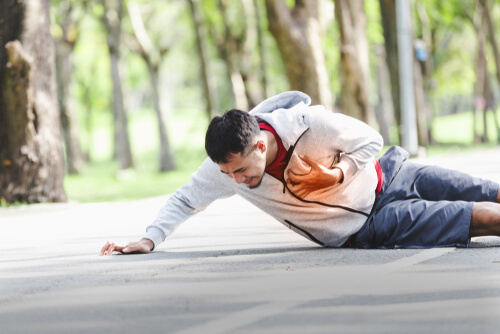 Agonal breathing is sometimes also referred to as agonal respiration. It's the official medical term that doctors use to refer to the gasping that occurs during medical emergencies — such as instances of cardiac arrest. There are quite a few symptoms that could arise as a result. You might notice weakness limited to one side of your body. Other patients have suffered from slurred speech.
There are even instances where a sudden-onset headache accompanies agonal breathing. Quite a few medical conditions could lead to agonal breathing — and most of them require immediate treatment to avoid further complications or death.
If you want to learn about the conditions that cause agonal breathing then you're in luck because that's exactly what we're going to teach you in this article. Without further adieu, here are eight common causes of agonal breathing.
1. Cardiac arrest
The terms cardiac arrest and "heart attack" are often used interchangeably. That being said, using the two terms synonymously is actually erroneous as these are two separate conditions. Heart attacks refer to a lack of blood flow to your heart while cardiac arrest is a condition in which the heart stops beating due to an electric problem. It's like the difference between a drain clog and a short-circuit.
Even after your heart stops, there'll still be some blood circulating around your organs such as the brain. This is why patients in cardiac arrest still manage to gasp for air for a few minutes even if their heart is no longer beating. Cardiac arrest is actually one of the most common causes of agonal breathing. The average survival rate for cardiac arrests is 10%. That being said, a third of all cardiac arrest victims who are helped by a bystander survive.