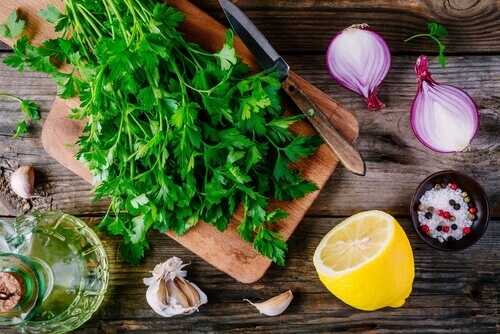 2. Parsley juice will help relieve kidney pain.
When you drink parsley juice, you can add it to a smoothie to make it taste better. Some people don't like the taste of plain parsley juice. You can add cranberries to parsley juice to make it have a better taste. Drinking parsley juice will relieve kidney pain because it is a diuretic. This means it'll make you urinate more, which is helpful to get rid of bacteria in the body.
When you're having kidney pain, you can drink this until the pain goes away. With any drink you choose to help relieve kidney pain, it's best to stick with one. By drinking parsley juice alone, it'll be able to do what it needs to do for your body, so the pain will go away.
The good thing about drinking parsley juice is that if you have to take antibiotics for kidney pain, they'll be more effective.