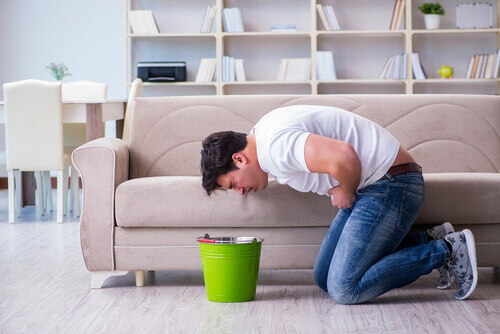 Dengue fever occurs in subtropical and tropical regions of the world. There are a few cases of dengue fever in the U.S. When there are cases, it is because the person got it when they traveled abroad. There have been some cases in the state of Florida and at the Mexico-Texas border.
It occurs by a mosquito bite. The mosquito carries the virus that when it passes through the blood, it will make a person sick. Dengue fever can be passed from one person to another. It is a curable virus as long as you get treatment for it early.
The treatment includes Tylenol and drinking lots of fluids. When a person gets dengue fever, there are eight early signs to look for. Not everyone who gets dengue fever has the same signs. Once you know all of the signs, you can go to the doctor, so he or she can give you the necessary steps to get cured.
1. Vomiting
Vomiting is one of the early signs of dengue fever. The person who is having the symptom may believe that he or she has the flu since the vomiting may not be serious at the time. The person may just get cold medicine and lie down, but the cold medicine won't work. They will continue to vomit because they are taking the wrong medication to heal dengue fever.
In order for the person to know what they really have, he or she needs to go to their doctor and have their blood taken. The blood should show what they have. The doctor will prescribe fluids and Tylenol to help with the vomiting and dengue fever. The vomiting should go away once dengue fever clears up. During this time, you won't be able to eat solid foods without vomiting. Rest and taking the prescribed medication are the only things that can cure dengue fever.