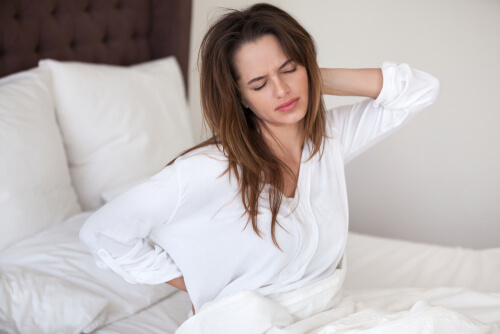 Cystitis is the official medical term used by doctors to describe any inflammation of your bladder. A specific variety that's known as interstitial cystitis is chronic rather than acute meaning that it affects the patient over a long period of time. It could lead to pain in both the pelvic and bladder. It will also lead to abnormally high-pressure levels within your bladder.
The amount of pain that one patient will experience due to interstitial cystitis can vary from minor pain to excruciating levels that are unbearable without the aid of medications. Interstitial cystitis is a condition part of the "painful bladder syndrome" group of diseases.
This spectrum encompasses various conditions, but interstitial cystitis is arguably the most common one of the lot. Of course, you might be wondering what even causes it, and that's what we're here to teach you about today. Here are eight common causes of interstitial cystitis.
1. Fibromyalgia
Fibromyalgia is a condition that causes musculoskeletal pain. There are many things that can cause this condition. For instance, it may be the result of an infection. Surgery and physical trauma are other common triggers for the disease. Doctors believe that the condition makes the brain more receptive to pain, thus causing the disability that patients feel on a daily basis. Studies have shown that fibromyalgia may actually cause interstitial cystitis.
Both interstitial cystitis and fibromyalgia typically develop in a group of three that including chronic fatigue syndrome. It is unclear why they occur in this triad, though there are multiple ongoing studies that aim to answer just that. If you have fibromyalgia then maintaining your bladder health would be wise to prevent the development of interstitial cystitis. After all, while the exact link and cause are yet to be established, it's better to be safe now than sorry later on.