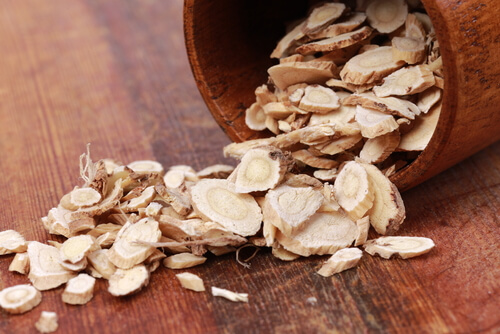 According to research from the CDC, more than 42,000 Americans will receive a diagnosis of liver cancer during 2019. The disease mostly affects men, with over 30,000 diagnoses in 2018. While instances of liver cancer in young adults continue to decrease, diagnosed cases of the disease are triple what they were in 1980.
Liver cancer is a chronic condition, but remission is a possibility for anyone struggling with the disease. However, cancer requires aggressive treatment with radiation therapy, a plethora of chemotherapy drugs, surgery to remove tumors, and lifestyle changes.
You can improve the results of your treatment using natural alternatives, such as herbal treatments designed to enhance liver health. It's important to note that supplementing with herbs and other natural remedies may assist your body in handling the side effects and symptoms of the disease, you should never rely on them as the sole base of your treatment.
Here are eight natural herbs to treat liver cancer.

1. Astragalus
This herb has extensive studies linking it to the regeneration of liver cells. Astralagus is common to the temperate regions of North America. However, due to its popularity, it's now grown in areas all around the world.
Astralagus helps liver cancer patients deal with the side effects of radiation, surgery, and chemotherapy treatment. The dry root of the herb makes a potent tea that promotes blood cell production and reduces feelings of fatigue. Liver cancer patients often suffer from fluid accumulation, and astragalus assists the body in removing additional body fluids from the cardiovascular and digestive system.
Prepare a tea using 4-grams of dried Astralagus root. Boil some water and steep the crushed root for 5-minutes to allow the beneficial properties of the herb to disseminate into the tea. Boiling a large batch of astragalus in a saucepan for a few hours is another method for higher concentrations of cancer-fighting polyphenols. We recommend you cut the sharp taste of the tea with a teaspoon of raw honey.