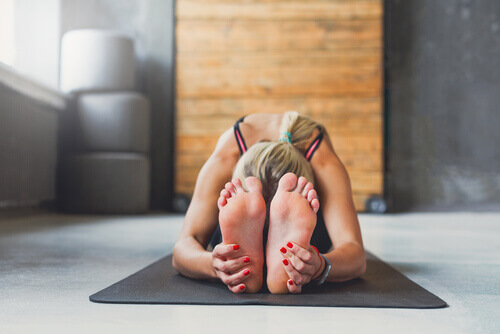 3. Stretch Before Bed
Stretching is one of the most useful and beneficial ways of stopping nocturnal leg cramps. Those people that spend all day in a seated position at the office may develop imbalances in the hip- flexors. As time passes, the tension in the hip flexors causes a muscular imbalance in the pelvis, leading to the development of a variety of posture problems.
When the hamstrings are tight, and the lower back is tense, the patient may find that they wake up in the morning and instantly experience the onset of a calve cramp. Stretching before bed helps to loosen everything up from the tension built up by sitting in a chair every day.
Regular stretching will not only prevent your cramps but also help to resolve other muscular imbalances that may be giving you other structural issues.
Stretch for five to 10-minutes before you retire to bed. Please speak to your doctor and ask them for recommended stretches to help you relieve tension from your lower back and hamstrings while loosening your hip flexors.