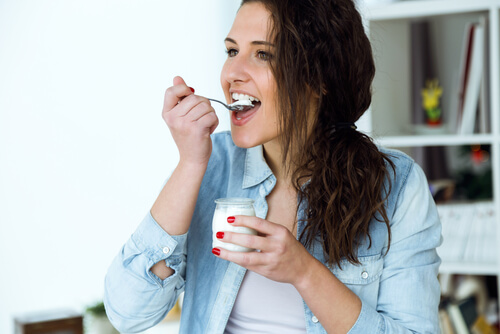 When the body's natural balance of bacteria gets thrown out of alignment, then conditions like bacterial vaginosis can occur. This happens when one culture of bacteria is allowed to grow out of control, upsetting the natural balance of bacteria and causing a wide range of symptoms related to infection.
There are conventional medical treatments for this condition, the most common being antibiotics. These medications are effective but are not very selective, so they can wipe out lots of bacteria – including cultures that may be beneficial. Also, these medications require a visit to your doctor and a prescription, which can be both expensive and time-consuming.
Thankfully, there are some natural remedies that help treat this condition. If your symptoms are fairly mild and you're not running an extreme fever that warrants immediate medical attention, then you may want to try some of these first. Here are 8 natural remedies you can try at home.
1. Start Eating Yogurt
Remember, bacterial vaginosis isn't like other infections that are caused by bacteria being introduced where it normally shouldn't be. This condition is caused by bacteria that are normally present, it's just that the balance between that bacteria and other types of bacteria is thrown off. 
If you want to restore the bacterial balance that is found naturally, then sometimes it makes sense to introduce beneficial bacteria into your system to help even things out. A good source of healthy bacteria is in yogurt.
Any yogurt that has live and active cultures will help, although some brands of yogurt are optimized to provide even more beneficial bacteria than normal. You don't have to do anything weird or uncomfortable with the yogurt (there is no need to apply it directly to the vaginal area). Just eating a serving or two of yogurt every day can be enough to help.