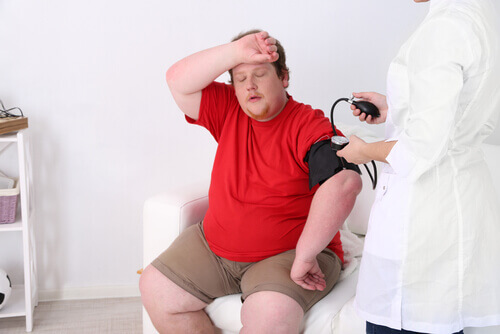 Antiphospholipid syndrome is a condition that most people have not heard of. However, this syndrome is more common than most people realize. It affects the immune system of the body. It is an autoimmune disorder that causes the immune system to attack the normal proteins found in the blood instead of the bacteria and infections that are actually causing a person to become ill.
Antiphospholipid antibodies are created by the immune system and mistake the proteins in the blood as something bad and will attack them. This can cause blood clots to develop in the walls of the arteries or the veins. These blood clots may occur in the legs, kidney, lungs, and even in the brain. These blood clots that are caused by antiphospholipid syndrome can cause many health issues.
Some of the issues that are caused by antiphospholipid syndrome can be quite serious and even life-threatening.
1. High Blood Pressure
Hypertension or high blood pressure can be a symptom of antiphospholipid syndrome. This condition does not often have any symptoms that are noticeable. However, if it is not treated it can increase the risk of more serious health issues such as strokes and heart attacks.
There are numerous people throughout the United States who suffer from high blood pressure. It is important to have your blood pressure checked regularly. If you have high blood pressure you may need to change your dietary and exercise habits in order to lower it.
In some cases, medication may be necessary in order to keep your blood pressure within normal ranges. Regular checkups with your primary care physician are important if you are at risk for high blood pressure. Your doctor may prescribe lifestyle changes as well as medications in order to lower your risk for developing other heart-related diseases.