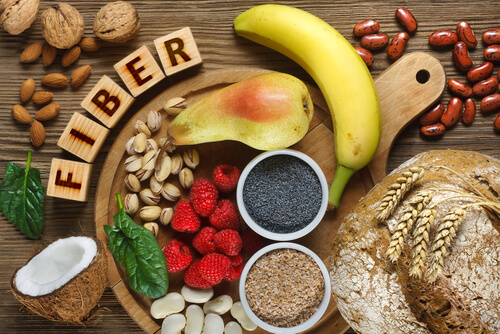 Irritable bowel syndrome, (IBS,) is a digestive disorder affecting the gastrointestinal tract. People suffering from IBS find that they experience gas, bloating and pain after eating certain foods. Other symptoms of the condition may include constipation, diarrhea, and cramps.
People living with IBS find it challenging to do anything when they experience a flare-up in their symptoms. The abdominal pain from the disorder is debilitating at times and makes everyday tasks seem impossible.
Patients with IBS require medical intervention to relieve the symptoms of their disorder. However, did you know that you can drastically reduce the symptoms of your condition by changing your diet? What we eat plays a significant role in the health of our digestive system. IBS is an inflammatory disease, and certain foods exacerbate the symptoms of IBS, while others cause no reaction at all.
Here are eight suggestions for a successful IBS diet, give a few of them a try and note your progress in a journal.

1. Assess Your Fiber Intake
Fiber bulks up your stool, aiding in bowel movements. According to the health department of UCSF, adults should consume 20 to 35-grams of fiber in their meals every day. Fiber helps to clear the digestive system of undigested food particles, sweeping the colon and intestines clean while reducing inflammation of the intestinal wall associated with conditions like IBS and "leaky gut."
However, some individuals suffering from IBS may find the insoluble fiber found in grains to exacerbate their bloating and gas symptoms. For this reason, it's best to stick to soluble forms of fiber that dissolve in water.
The soluble fiber found in fruits, berries, and oatmeal places less strain on the digestive system and doesn't produce gas like other vegetables and grain products. If you're going to grab a meal on the run, try using an anti-diarrhea supplement while you figure out the best foods to reduce your IBS symptoms.