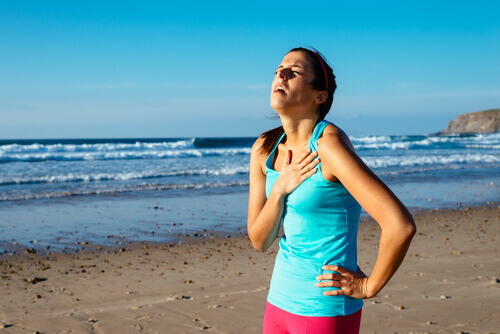 Clogged arteries is a common health condition whereby the arteries become impacted with deposits over time. It can put you at an increased risk of a stroke or heart attack, and you are at more risk of developing the condition if you have an existing family history of diabetes, cholesterol, heart disease or clogged arteries (and not just the family history that you might know about!).

The condition can be treated, but also has the potential to be deadly if it's left to progress without treatment: Heart attacks and strokes are some of the most common consequences of clogged arteries that has remained without treatment for too long – and it's something you should never risk.

Here are the 8 essential symptoms of clogged arteries that you should learn to recognize, especially if you are at a higher risk of developing the condition because of your health, lifestyle or family history.

1. Trouble Breathing

Chest tightness and regular trouble breathing are two very common symptoms that people with clogged arteries will experience. This is because of the fact that clogged arteries will inevitably put added pressure on the circulatory system on the inside of the body, and this puts more pressure than is needed on the organs – which includes the lungs.

Sometimes when people experience regular breathing problems like this, it's attributed to the lungs alone – or to other causes like allergies, respiratory infections or asthma – when the actual cause of the trouble breathing and repeated cough could instead be due to clogged arteries.

Take note if you are experiencing several of the symptoms on this list combined with any of the things that put you at an increased risk of developing clogged arteries, such as diabetes, cholesterol or following an unhealthy diet that contains too much excess fat for the body to process.