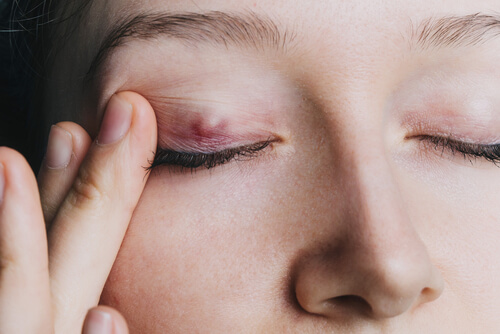 Blepharitis is one of those conditions that starts out as a bit of a nuisance. This causes your eyes to look red and potentially swollen around the eyelids, and it causes you to blink a lot. It seems at first to be predominantly an aesthetic condition, however, which is at least tolerable.
But then you find that it starts to encroach on numerous other areas of your life. You start waking up in the morning with your eyelids glued shut. You start to find it difficult to see in bright sunlight and have to wear shades 24/7 like you're constantly hungover. You get bits in your eyes that really sting and your eyelashes start growing at awkward angles.
Blepharitis can continue for a long time if untreated, or if you aren't able to find the root cause of the problem. And the longer it persists, the more irritating and frustrating it becomes. For these reasons then, it's important to get to the bottom of what's causing your blepharitis. Read on for 8 possible causes of this condition.
1. Infection
The first cause of blepharitis is an infection. Specifically, you are likely to experience an infection of the staphylococcus bacteria – which is the same kind that causes so much trouble in hospitals. This bacteria will enjoy the open pores and ducts around your eyelid and make it its home.
While the bacteria itself won't be able to cause any actual damage, your body is now going to try and fight to push it out anyway. This results in an elevated heart rate, swelling, redness, streaming tears, and possibly even nausea.
The way that you know that this is likely to be a bacterial form of the condition then, is that it is going to cause you to feel unwell in yourself and maybe to get a fever – these are symptoms that are not associated with other forms of blepharitis.
The good news is that this can be treated with antibiotics, but you do need to keep an eye on your health.