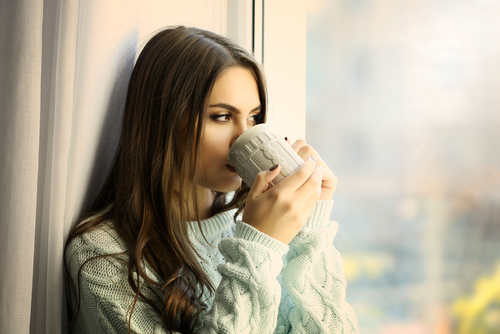 Every human urinates several times a day. While there's no set amount that's deemed "normal", according to medical experts, the average person urinates between four to eight times a day. There are several factors that can influence your need to "go", so some days you may urinate more than others – even more than eight times.
However, if you find that you're urinating more often than eight times a day on a regular basis, or you are waking up more than once in the middle of the night to use the bathroom, you might be urinating too often. The need to empty the bladder more than eight times a day is considered excessive. If you find that you're urinating on a frequent basis, you are likely wondering the cause. Increased urine output can occur for a variety of reasons. Below, we'll take a look at 14 common causes of frequent urination.
1. Your diet.
What you're eating and drinking – and how much – can lead to increased urination. It stands to reason that the more fluid you ingest, the more often you're going to have to urinate. If you're drinking more fluids than you normally do, you're going to have to empty your bladder more often. But drinking beverages isn't the only way your fluid intake increases; certain foods can also increase the amount of fluids you're ingesting.
According to nutritional experts, 20% to 30% of the fluid the average person ingests comes from food. Additionally, certain beverages and foods irritate the bladder, which can result in the increased need to urinate. Caffeinated drinks, carbonated beverages, alcohol, chocolate, tomatoes and tomato-based foods and beverages, acidic foods and beverages (oranges, lemons, limes, grapefruits, etc.) are some examples of foods and beverages that can irritate the bladder, resulting in an increased need to urinate.