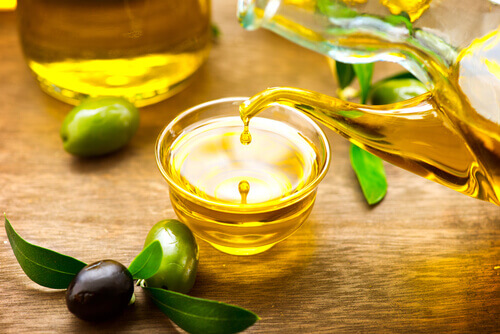 2. Olive oil

Olive oil is another substance that can make it easier for you to remove earwax. The oil, much like the salt-water mix, softens your earwax that is sitting in the root canal so that it will be easier to remove. Due to the fact that olive oil has antiseptic properties, it can also prevent and treat various types of ear infections.
Warm up the olive oil slightly and then use a dropper to get three drops into your ear. If it's been a while since your last cleaning, you could even use four or five drops of olive oil to ensure that all the earwax is softened up. Let the olive oil sit in your ear for ten minutes or so to ensure that all the wax has softened.
If you don't have access to olive oil, you can substitute it out with mustard oil. There are contradicting reports on whether extra-virgin olive oil is more effective so try both varieties and see which one works best for you.