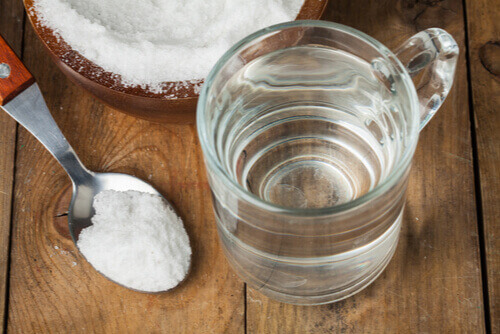 While earwax is meant to protect your ear canal and ears overall, it has to be cleaned when the levels become excessive as it could impair your ability to hear words or music clearly. Yes, earwax is a natural substance, but too much of a good thing is still bad for you. Keeping your ear clean will ensure that its sensitive components don't get damaged.
Earbuds such as q-tips are the most common method used to clean your ears, but some have suggested that it's not the ideal method of clearing out earwax. What many people don't know is that your ears are connected to your sinuses. That being the case, stuffiness in your nose could actually increase the pressure in your ears.
If you treat the congestion in your sinuses, you may actually be able to improve your hearing in the process. We hope that information was helpful to you, but here are eight more methods that could help you remove earwax just in case.
1. Salt-water

Salt-water, not to be confused with saltwater, is a great way to clean out your ear canals at home. It will soften up all the wax that has gathered within your ear to ensure that you won't struggle when trying to clean it out. Grab half a cup of warm water and then mix in a teaspoon of salt. Stir it well until you see the salt dissolve completely.
Once the salt and water have mixed together, grab a cotton ball and soak it in for a bit. Tilt your ears up to the sky and then pour a few drops of the salt-water mix into your ear with the cotton ball. If your cotton ball isn't dripping, you can either soak it with more water or pinch the bill a bit.
Retain your position for a few minutes, no more than five. Afterward, all you have to do is repeat the process with the next ear.