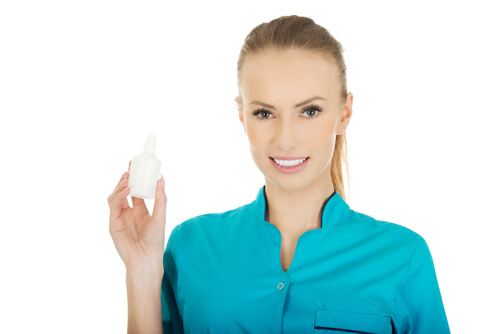 3. Hydrogen Peroxide

Hydrogen peroxide is by far the most potent substance that you can use to reconcile the accumulation of earwax in your ear canals. Due to its carbonated mixture, hydrogen peroxide has no trouble removing earwax and other debris that might be lodged in your ear canal. Mix a 3% hydrogen peroxide solution with water and then suck some up with a dropper.
Once the solution is in your dorp, pour a drop or two into your ears. Tilt your head slightly to allow for proper drainage and then let the solution sit for a while. Once you feel that all the earwax has been dissolved, you can switch ears and repeat the process.
If you feel earwax dripping, you can use a clean cloth or napkin to wipe your ears. This process is best done in warmer temperatures as cold areas can make it harder for the hydrogen peroxide to soften the earwax.