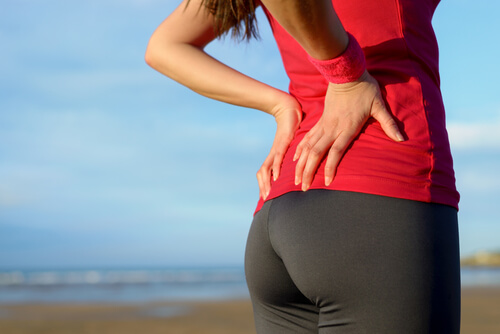 30%. This is the percentage of people that experience back pain at least once in their life, normally during ages 18-55. The percentage can even go up and reach 45%.

Speaking of which, a similar condition, yet quite uncommon, can cause utter pain. Known as the Piriformis syndrome, it causes pain in body parts which may include hips, buttocks, or any parts of the leg.

Since the piriformis muscle is located in the buttock area, it can cause buttock pain or other sensations around the buttock area. The same muscle can even cause trouble for the sciatic nerve and lead to tingling sensations or numbness from the back of the leg to even the foot.

Though there's a lack of deep research on Piriformis syndrome, physiotherapists and chiropractors have enough knowledge of the condition to help patients. There are various treatments for the illness and more information is being discovered on similar illnesses.

1. A Dull Ache in the Buttock.

Patients often report a dull ache in the buttock, which is obviously a common symptom of the syndrome. Piriformis syndrome may seem complex at times and difficult to understand, but it's quite simple if patients adhere to the medication. Taking the right medications when needed, and doing enough body movement can lead to the condition being less severe.

A dull ache in the buttock lasting for a long time may suggest that you may need to contact a doctor or a physiotherapist. Other than that, if you know the difference between what might be a dull ache in the buttock or pain for sitting in one position for too long, then you're doing fine.

The dull ache might last for a few moments or may last longer than you would expect. It depends from person to person and also on the severity of the piriformis syndrome.