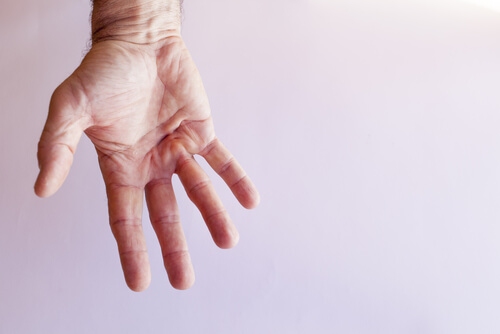 Dupuytren's contracture is described as an involuntary contracture of the hands and fingers that can make mundane tasks such as shaking hands or typing very difficult. Doctors aren't sure what the exact cause of it is, but they know that there are many risk factors that increase your odds of getting the disease at some point in your life.
There are far too many risk factors to list in this article, and if we tried we'd be here all day, so we're just going to have a look at eight of the most common and well-researched risk factors that could lead to Dupuytren's contracture.
Bear in mind that while these are the most common risk factors, they aren't the only ones. You should still go for a checkup if you notice yourself coming down with the symptoms of Dupuytren's contracture even if you don't carry any of the risk factors expressed in this article.
1. Age
Age is one of the main risk factors of Dupuytren's contracture. There are many diseases, and while it might sound silly to say that they time their appearances, it really seems as though that's the case. There are many diseases that will target specific ages such as children or the elderly.
Smallpox was a disease historically known to target those with weaker immune systems such as young children or old people but later attacked even young and healthy people during the largest outbreak in history. Back on topic, studies have shown that Dupuytren's contracture also targets a specific age group — those over the age of 50.
Those who are middle-aged or older have a significantly higher chance of getting Dupuytren's contracture based on various studies that have been conducted to see which age groups had the highest number of Dupuytren's contracture cases.