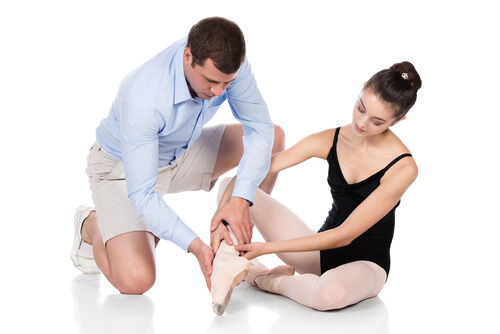 Metatarsalgia is a condition that causes pain in the ball of the foot. The metatarsal bones are what connect the toes and the ankles. The pain caused by metatarsalgia is typically within the ball of the foot, but it can occur anywhere along with the metatarsal bones.
There are several things that can cause a person to develop this condition. It is a common ailment among track and field athletes and runners. Those who play high-impact sports such as football and soccer are also prone to developing metatarsalgia. This condition will typically start out as a mild inconvenience.
The pain is tolerable at first. After a while, the pain caused by metatarsalgia can become quite severe. A person may have difficulty running, walking, or even standing. This can make even performing the most basic tasks quite difficult. Here are 8 risk factors to consider about the development of metatarsalgia.
1. Muscle Strain
One of the most common causes of foot pain is muscle strain. This strain is typically the result of increased inactivity. This increase in activity leads to the muscle becoming overstretched. Most of the time a muscle strain will simply cause a mild soreness.
A person may also experience weakness, cramping, or swelling. A sudden or severe injury can cause a tear in the muscle. This is more painful than a strain. The muscles that are located in the foot can become stretched and worn, which may cause a person to develop metatarsalgia.
If you are experiencing pain throughout the ball of your foot, you will want to rest your feet as much as possible. If the pain does not go away on its own after a few days of rest, it could be the result of something more serious and you should see your doctor determine the cause.