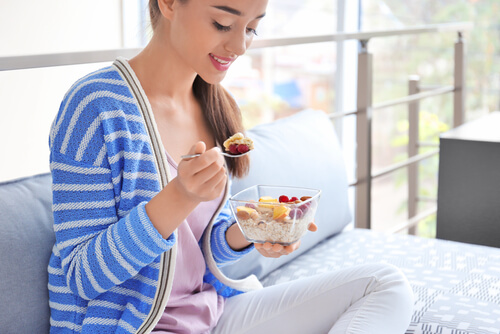 It can become a pain when you have difficulty swallowing. It will cause you to be unable to eat the foods and liquids that you normally would have. When you have a problem with swallowing it is called dysphagia.
Dysphagia can be painful, but it causes a person to be unable to swallow. It can cause them to lose weight because they are unable to get the proper nutrition that they need. When they do try to eat, it may come back up.
In order to combat this problem, you will need medical attention, but there are eight nutrition tips to manage difficulty swallowing. Chemotherapy and radiation treatment can also cause a person to have a difficult time swallowing.
The reason for this is because it can make the lining of the throat sore and inflamed. It will make it feel as if your throat is burning or a lump is present.
1. Eat smaller meals throughout the day instead of three large meals.
This will allow you to eat what you can without feeling guilty that you didn't eat as much. When you eat smaller meals, it will make it easier for you to eat your food when you have a difficult time swallowing your food.
It won't take you long to eat a small meal. For instance, for breakfast, if you normally eat a small bowl of oatmeal, eat half of it at 7:00 a.m. and the other half around 9:00 or 10:00 a.m. That way it is still like you are getting a full breakfast.
You are just spreading it out to make it easier for you. Oatmeal and grits will be easier for you to swallow since they are thin.
For oatmeal, you won't want to add any fruit like blueberries because you'll have to swallow them, unless you mash it up.