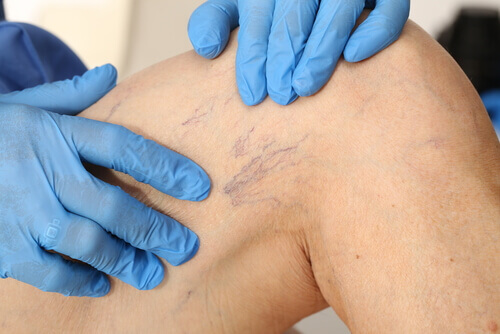 Calciphylaxis, a rare condition that affects the kidneys is one that should be taken seriously. This condition allows the calcium to buildup in the blood vessels of the skin and fat. It is also often referred to as calcific uremic arteriolopathy. Usually, those who suffer from chronic kidney disease present with calciphylaxis. It can also develop in those who are taking dialysis due to kidney failure, and those who have undergone a kidney transplant. Calciphylaxis also causes painful skin lesions to develop as well as allowing calcium to build up in the blood.
Another common side effect of the condition is severe infections that frequently prove fatal. Calciphylaxis also encourages the formation of skin ulcers and blood clots. These skin ulcers are often the cause of several serious infections.
Calciphylaxis is mostly found in people who are suffering from conditions that affect the kidney, however, in rare instances, the ailment may develop in those who are not afflicted with kidney disease.
1. Blood-clotting factor abnormalities
In general, there is no specific cause for calciphylaxis, medical science has it currently listed as unknown. The majority of patients who suffer from calciphylaxis, however, have been noted to have blood-clotting factor abnormalities. Blood-clotting factors are an essential part of your blood makeup.  These are one of the key substances in your blood that help you to stop bleeding when you are injured.
Without blood clotting factors, your body will be unable to heal itself after an injury which may result in bleeding to death. Certain blood-clotting factor abnormalities work in the opposite fashion. Instead of simply helping your body to heal by clotting the blood that the site of a wound, it causes the blood to hyper-clot.
When blood-clotting factor abnormalities come into play, they trigger the formation of small blood clots in the bloodstream. These clots are formed even in the absence of a wound and form in higher concentrations than usual.