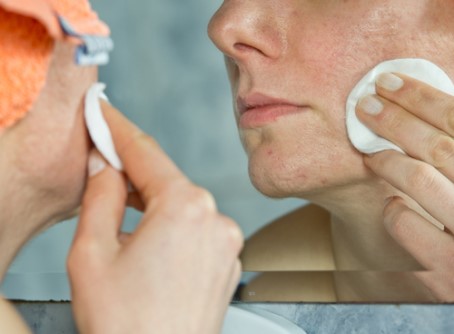 Glycolic acid is one of the biggest revolutions in how we handle skincare, and if you're hoping to keep your skin in great condition even as you age, it should be one of the essential ingredients that you make part of your daily skincare routine.

While it's an excellent ingredient, you might never have heard of it before now – and have no idea just how to use it in your routine. First, you should know that it can commonly be found as an ingredient in many skin creams, although it's usually employed as a safe, natural and at-home version of a chemical peel – without the potential of doing any damage to the skin.

Glycolic acid can give you the health and life of your skin back, and it can even reverse any damage that time has done to your skin.

Here are 8 amazing uses and benefits of glycolic acid.

1. Used to Treat Scarring

Glycolic acid is one of the best possible ways to reduce the appearance of older, already-healed scarring; research shows that its use as a chemical peel isn't just fantastic for turning back the clock on your skin's health, but it can be just as great for treating various types of scarring – and this isn't just limited to scarring you might have from a pregnancy, surgery or accident, but can also include the very common condition of acne scarring, which can otherwise be very hard to treat.

The ingredient serves the purpose of a lightweight chemical peel, and while it can't do damage to the skin in moderate amounts, it can help to reduce scarring by making room for new skin growth. As you'll find in the rest of this article, this isn't the only benefit of glycolic acid for your health – and there are many more reasons to use it.