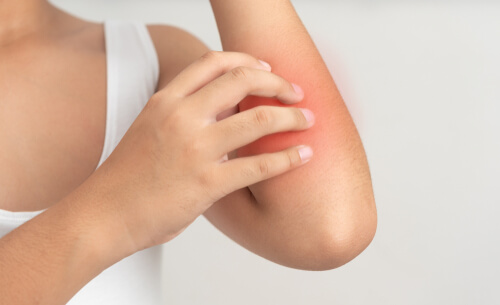 Trypanosoma cruzi is the parasite that causes the disease known as American Trypanosomiasis or Chagas disease. This disease is only found within the Americas. It is mainly found the rural areas located in Latin America as this is where poverty is very widespread. There are likely around 8 million people throughout Central and South America and Mexico who have this disease. Most of these people do not even know that they are infected with this parasite.
If the disease is not treated, the infection can last throughout life and can become life-threatening. Chagas disease is not limited to only the rural parts of Latin America.
It has been found in the United States as well as other areas. It is not currently endemic in these areas. It is important to know the signs of Chagas disease, especially if you have traveled to an area where it is prevalent.
1. Skin Rash
Some people have Chagas disease and they do not even realize. In fact, many individuals who are infected with this parasite will not have any type of symptoms at all. However, even without symptoms it can be quite dangerous. One sign that a person may have been infected with this parasite is a rash that appears on the body. This rash may appear and disappear. It can be in any area of the body.
The rash most often will appear near the site where the person was first infected by a bug bite. However, as the disease is left untreated the rash can spread to other areas of the body as well.
If you develop a rash, have a fever, and are showing some of the other symptoms found on this list, it is important to seek medical attention. This is especially true if you have traveled to an area where this disease is prevalent, such as Latin or South America.