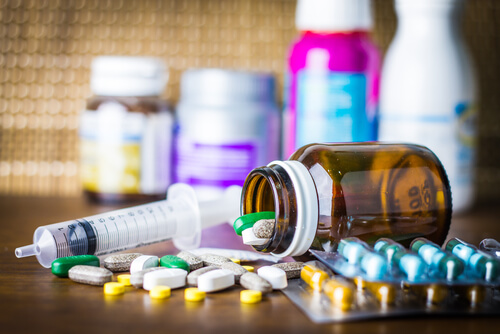 2. Ashwagandha Tablets
Some people may find that handling ashwagandha powder is ineffective for measuring the dosage. For those individuals that want a more accurate and convenient way of adding ashwagandha to their diet – they should consider using the tablet form of the supplement for best results.
Tablets provide a level of convenience that exceeds what's possible with the powder alone. Carrying around a tub of ashwagandha powder in your handbag or car glovebox is annoying, and what happens if you forget it at home? For those individuals who treat convenience as a priority – try using ashwagandha capsules instead of the powder. It's far easier carrying a few tablets in your lunch box, and they come inaccurate dosages, so you know precisely how much ashwagandha you're using.
Since most manufacturers charge a hefty premium for tablets or capsules, you can save yourself some money by making the pills at home. Buy yourself a pill holder and some gelatin capsules from your online health retailer. Fill the gelatin caps with powder at home, and store them in an airtight container for use throughout the month.