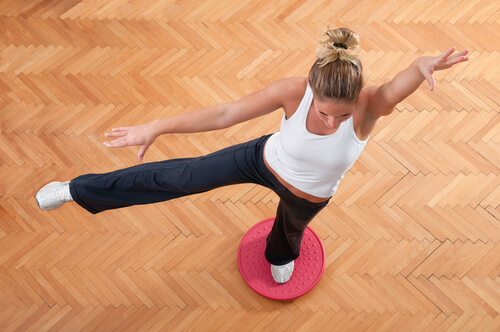 Supination is a common medical condition that affects the way you walk; more specifically, it's characterized by a slight, moderate or severe inward curve of the ankles. It's a condition that commonly affects runners, but can affect anyone who spends a lot of time on their feet. Sometimes there are other factors at play too, such as genetics.

If you suffer from supination, it can be an extremely painful condition. It can even worsen over time if it's left untreated, and it can lead to a huge loss of mobility if the condition reaches the point where walking itself has become painfully impossible.

If you suspect you suffer from supination, it's vital to treat the condition as soon as possible – and you'll be glad to know that the condition is completely treatable if it's caught early before it's done permanent damage.

Here are 8 simple tips to correct your supination.

1. Balancing Exercises

One of the foremost causes for supination is incorrect balance; this can be because of a few different reasons from being just the way that you learned to walk as a child through to being due to an old injury that causes an imbalance in the way you walk. Sometimes even chronic health conditions are the cause of supination.

Supination is a condition that can lead to a fair amount of pain as it is, but with time, it can become even more painful than it already is – and it might even start to affect your balance as a whole, meaning that you're more likely to go to one side or the next.

The first step to correcting supination is the use of simple balancing exercises – almost akin to standing on one foot. It's always best that this is done with help to ensure that you never strain yourself during.