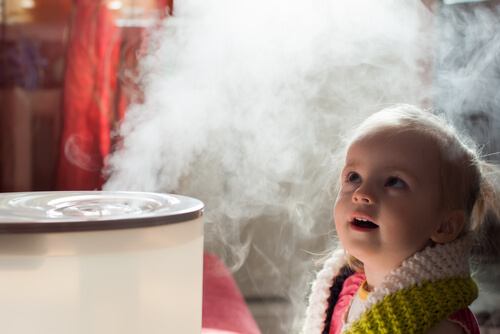 There are many reasons why you might want to choose a natural alternative to treat your cough: Sometimes you are too far away from a doctor to go for an overall check-up when you want to sort out the symptoms of your cough, and other times you might find that you want an alternative to pharmaceutical methods that will leave you feeling much better and have little to no contraindications. There are many natural alternatives you can use to take care of a cough before it turns into a more serious respiratory infection.
Here are 16 powerful home remedies for a cough that we've tried and can recommend to you. This is not meant to be a replacement to medical advice, and you should visit your doctor if your symptoms don't get better through some of the treatments you will see here. But before you call your doctor, here are some methods you can try at home for that nagging, dry or hacking cough first.
1. Humidification
You can buy a humidifier for pretty cheaply from most health stores, or you can even find them at some pharmacies; if you don't find one there, then you can just order one from Amazon for much cheaper than you might think. Many coughs are caused by environmental factors, for example the air being dry or polluted; this can also aggravate conditions of the respiratory system such as asthma, and the conditions can send someone straight into a severe asthma attack.
This, of course, is where a simple cough turns into a dangerous medical condition that could put someone's life at risk. Humidifying the environment can help take care of a wide assortment of coughs, including specifically dry coughs or ones that are caused by dry or dirty air in your immediate environment. If the cough doesn't stop, then make an appointment with your doctor to find the deeper cause.