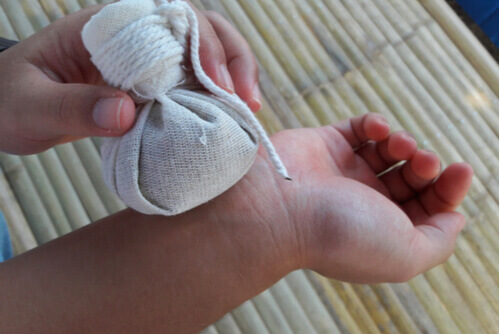 Wrist pain can be painful, but there are home therapies that can help relieve the pain. When it comes to wrist pain there are things that we do that can cause it, including putting stress on the wrists from repetitive movements or having Carpal Tunnel Syndrome.

Once the wrist pain occurs, a lot of the time, we will continue doing our normal activities, especially if the pain isn't intense. Once it becomes intense that's when we usually do something about it, such as taking over-the-counter medication or visiting our primary care physician. Even though there are home therapies for wrist pain, you should still find ways to prevent it.

One way you can prevent wrist pain is by using proper form when you are doing physical activity. The only way you can do that is by taking your time and making sure your wrists are positioned correctly. It may take you longer, but you won't experience any pain later on.
1. Using a heating pad will help relieve wrist pain at home.
Place it around the wrist and let the heating pad do its job. When using a heating pad don't try to do other things because it won't work. You need to relax and let the heating pad do its job. Keep the heating pad on for at least 20 minutes. This will give your wrist time to heal.

Every time you have pain, you can use a heating pad. On the other hand, if you don't have a heating pad, you can use an ice pack and heat it in the microwave for a few seconds. It works just as well.

Place the heating pack between a towel if you don't want it on your bare skin. You don't want to burn your wrist. You want relief. This can be done a few times a day to alleviate your wrist pain.