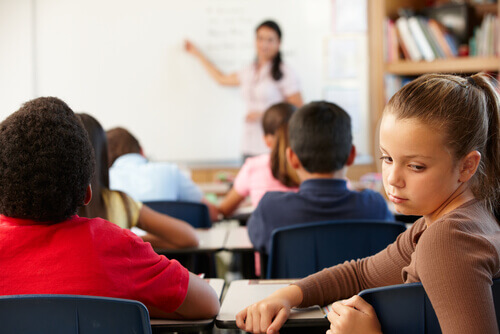 Astigmatism is a term that refers to the irregular shape of the cornea. When a cornea is not shaped correctly, light enters the eye that is not focused correctly and parts of the image may be blurry or difficult to make out. Corneas are supposed to have a perfectly round shape like the surface of a round ball. But when you have astigmatism, that ball can be stretched out much like a football, and light gets distributed incorrectly to the receptors in the back of the eye which can cause a variety of symptoms.
There is also another type of astigmatism that is caused by the irregular shape of the lens rather than the cornea. In either case, there are some symptoms of astigmatism that are easy to watch out for. In this article, we'll be looking at those symptoms closely so that you can know whether or not you might have this particular medical problem. Astigmatism can be corrected and even permanently fixed, but you have to talk to your doctor.
1. Trouble Concentrating in School
In the early stages, such as when astigmatism is present in a child, you may notice symptoms such as difficulty concentrating in school. Of course, there are lots of reasons why children might have difficulty concentrating in school, but astigmatism is one that should be looked at. Some of the other causes include ADHD, learning disabilities, or even regular poor vision that requires eyeglasses.
But if your child is able to see things most of the time and you have not noticed them experiencing symptoms typically associated with poor vision, then it might be astigmatism instead. With this condition, the blurriness only happens with part of the image, and most people with astigmatism do not even realize that that is not the way that they are supposed to be seeing the world; that's where talking to your optometrist comes in.