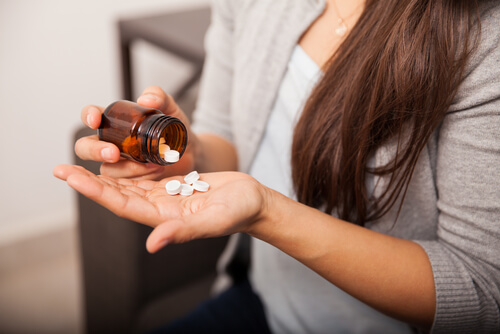 A broken or fractured foot is one of the most common types of fractures that happen at a rate of thousands every year, and the average emergency room sees at least a few hundred per week that happen for a range of different reasons, though can usually be tracked down to an event where the foot sustained a traumatic impact – either suddenly or over a long period of time – that was enough to displace or fracture a bone in the foot.
If you have a broken rather than sprained foot, you are likely to experience symptoms including extreme pain, immediate swelling, dark bruising and impaired movement in the affected foot, ankle and sometimes the toes. Other symptoms that you may or may not experience include tingling or numbness, and the feeling of grinding within the foot.
Here are 8 great home remedies to help relieve the symptoms associated with a broken foot that can help to support your conventional treatment during the six to eight week healing period.
1. Natural Forms of Aspirin
Aspirin is one of the most prescribed painkillers out there, and it's considered such an important medication that it's on the World Health Organization's list of essential medications that every country should have; it's no wonder considering that aspirin is more than just a painkiller, but can also act as a blood thinner and a way to bring a fever down in an emergency situation. 
If you have a broken foot, pain is one of the first and most severe symptoms that you will experience, and it's likely to stick around for the entire healing period and sometime thereafter. Aspirin is one of the best things that you can take to manage pain – and it's available in more forms than just a neat little pill.
Aspirin can also be extracted by making a tea from willow bark, one of the best natural forms of aspirin out there.