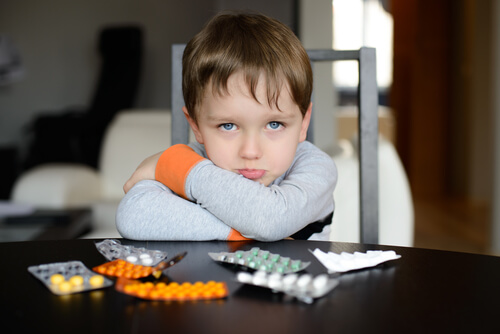 Melatonin has long been known for its sleep-inducing capabilities. Some have even called it the safest sleeping pill that the world has ever seen. It is often used as a substitute for prescription medication. The reason for this substitution is the fact that many prescription medications bring a myriad of side effects with them — hardly what you'd want if you have an important appointment the next morning.
Seeing as melatonin is already produced within your body for sleep purposes, getting a few supplements into your routine could help with problems like insomnia. The same concept holds true for both adults and children. That being said, there are still many people who don't understand the basis for how melatonin works. It's very important to understand how something works before you rely on it to give you a good night's sleep, WIth that said, here are six facts that will clarify everything for you.
1. 0.7% of American children have used melatonin.
The National Center for Complementary and Integrative Health has stated that 0.7% of all children within the United States have used melatonin at one point or another. It is most commonly administered to children who struggle with various types of sleep disturbances including night terrors and insomnia. Many parents that have children with disorders such as autism or ADHD also rely on melatonin to get their kids to sleep the full recommended length.
The same study found that the percentage of adults who use it in the United States is almost double at 1.3%. This makes it a pretty widespread treatment bearing in mind that it isn't considered a prescription medication like Valium. Most parents are more willing to give their kids melatonin supplements as it isn't as risky as giving them prescription medications at a young age. Bear in mind that some complications could arise depending on any underlying conditions that the child might have.