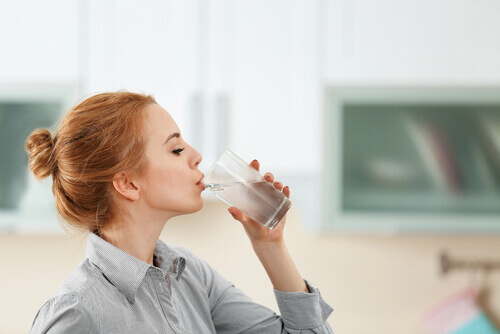 Cystitis is the de facto term used by medical professionals around the world to describe inflammation within your bladder. In most cases, this inflammation is the direct result of an infection — usually bacterial rather than fungal or viral. When the cause is of bacterial nature then cystitis is referred to as UTI which is an abbreviation for "urinary tract infection." These infections of your bladder can be just as annoying as they are painful.
Furthermore, if left untreated, the infection may end up spreading to other areas such as your kidneys. If they reach the kidneys then the "annoying infection" could become a serious threat to your health. Using various drugs may also lead to cystitis. Regardless of what the cause may be, there are some things you can do to alleviate the inflammation. Here are eight natural and effective remedies for your cystitis.
1. Stay hydrated
The easiest way to avoid cystitis is by keeping yourself hydrated. When you drink a lot of liquids, you'll instantly lower your risk of developing a urinary tract infection. Why is this the case? Well, drinking more fluids will lead to increased urination. The more you pee, the less time bacteria will have to build up within your urinary tract.
Various studies have shown that those who drink fewer fluids and as a result pee less are at a far higher risk of developing a urinary tract infection and thus cystitis. This is why many patients who use catheters over a long period of time develop cystitis as they don't get to pee. It might sound simple, but drinking more water, while very simple, could actually serve as not only a remedy but also a preventative measure against cystitis.