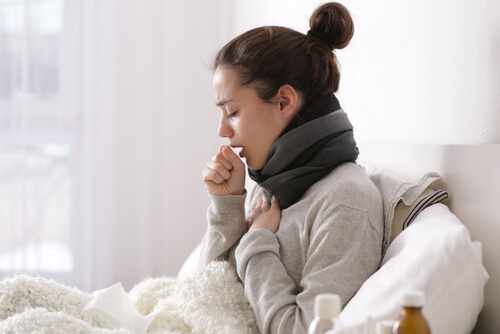 If your doctor says that you tested positive for adenocarcinoma, it means that you've tested positive for a form of cancer that begins its life cycle within the glands that are lining the interior of your organs. Adenocarcinoma can manifest in various places within your body. This includes the prostate, pancreas, lungs, esophagus, breasts, and colon.
It is a natural reaction to be scared or worried once you find out you have cancer, but you should bear in mind that early diagnosis coupled with prompt treatment will increase the odds of survival significantly. Furthermore, if you have lung cancer in the form of adenocarcinoma, it will actually be easier to treat as the progression is slower for this type of lung cancer.
Cancers that progress lower are easier to beat since the doctors have more time to try out different treatments before it reaches a terminal stage. Here are six symptoms of adenocarcinoma.
1. Coughing up blood or mucus

Coughing up blood is never a good sign. In addition to being a symptom of pneumonia and other respiratory infections, it could also be an indication of internal hemorrhage or cancer. Adenocarcinoma could also lead to coughing blood due to the fact that this type of cancer manifests in the lining of your lungs.
As the lining is continuously damaged by the cancer cells, it will begin to draw blood which you then cough up through your windpipe. If you notice yourself coughing blood, you should get yourself checked up right away. Even if you don't have adenocarcinoma, you still likely need treatment for other serious diseases such as pneumonia or tuberculosis.
Bear in mind that not every episode of coughing blood means that you have a serious disease. Sometimes you may have just scratched your windpipe when you coughed or ate something. That said, it's better to check so you can verify whether or not you need immediate treatment.