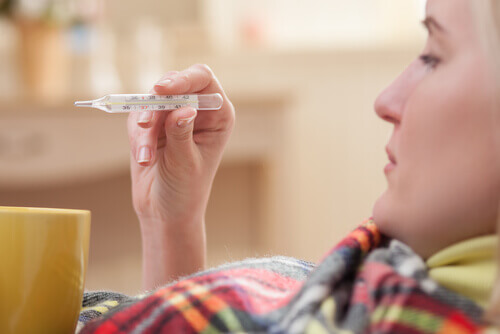 Meningitis is a rare condition that causes an inflammation of the meninges, the membranes that surround the spinal cord and the brain. There are three main types of meningitis, including viral, bacterial, and fungal, and it can affect people of all ages. The most common type is viral meningitis. It's usually caused by a collection of viruses that are referred to as enteroviruses.
This type of meningitis is spread from person to person and it tends to be the least severe, with the majority of people recovering without the need for medical care. Bacterial meningitis is the most severe and can be life-threatening. It occurs when bacteria in the bloodstream travel to the spinal cord and brain; though it can also be the result of bacteria that directly attack the meninges. Fungal meningitis is the least common. It isn't contagious, but it does lead to chronic meningitis and can be life-threatening if it is not treated.
While the severity varies, it's important to be aware of the signs of meningitis so that you can receive prompt medical care. If you experience any of the following symptoms, there's a good chance you have meningitis.
1. A fever
One of the first symptoms associated with meningitis is the sudden onset of a fever, particularly with bacterial meningitis. As the infection travels to the membranes that surround the spinal cord and brain, the immune system is activated and responds by elevating the temperature of the body.
A fever can develop within just a few days of developing meningitis. Since this is a symptom that can be associated with many less severe conditions, such as the flu, many people write it off and do not receive the prompt medical care that they need. Furthermore, if someone affected by meningitis does develop a fever and seeks medical care, it can still be difficult to determine if meningitis is the cause. If you experience the sudden onset of a fever and experience any of the other symptoms that are mentioned on this list, make sure you seek medical care and that you demand a thorough assessment to rule out or identify meningitis.