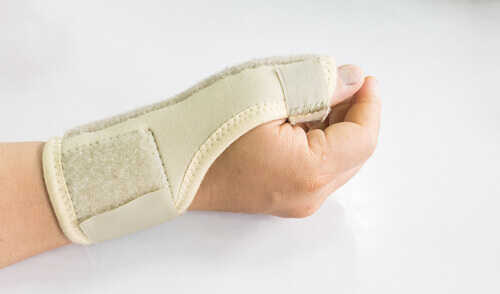 Scaphoid fractures are common, and they can be extremely painful when they happen. Every emergency room sees thousands of this type of fracture every year – and they can happen due to a variety of reasons, although the most common of them is during a bad fall when the impact of the fall is stopped with the hands. The impact of the actual fall translates through to the wrist, fracturing the scaphoid bone – located at the wrist, and can be found by tracing down from the edge of the thumb down to the wrist.
Symptoms of any kind of fracture usually include pain and discomfort, but the type of pain felt and where can reveal a lot about what the fracture might be. If you suspect a fracture, see your doctor in order to have x-rays done to pinpoint the amount of damage.
Here are 8 common symptoms of a scaphoid fracture that can help you to identify it.
1. Pain at Thumb's Base
If you experience pain at the base of your thumb after any kind of impact or fall, then it could be a likely scaphoid fracture – especially if you experience it together with any of the other symptoms that appear on this list. This might happen together with a total inability to move the thumb, although depending on the extent of the damage, movement of the thumb might still be possible – thus, never assume that something isn't broken just because you can move it; that's a pretty dangerous medical myth!
While one might initially suspect a thumb fracture, the pain usually radiates throughout the wrist, and the best course of action for the immediate moments after the fracture is to apply ice and pressure, both to reduce swelling.
From there, the hand, as well as wrist, should be kept as still as possible until medical attention can be reached; this includes the thumb, of course.