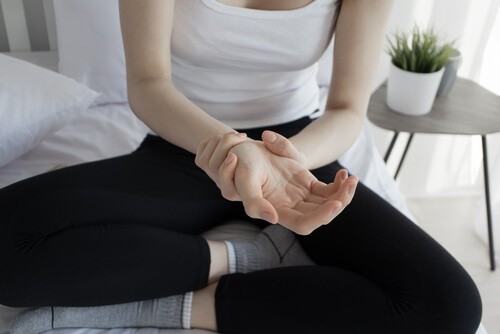 2. Reduces Inflammation
The topical application of patchouli, meaning when it is applied directly onto the skin, can help reduce inflammation and soothe the associated pain. This inflammation, which is caused by irritation, could potentially become more problematic, the longer it is left unaddressed and untreated. The naturally soothing properties of patchouli can not only stop swelling at the source but could also provide some relief from dermatitis and the itching sensations that come with it.
By using the oil in a diffuser, the anti-inflammatory benefits may also be realized internally, bringing about an improvement in the management of such issues like arthritis. It isn't a cure for ailments like this, but if it helps even a small amount, it's a natural choice for affected people to add to their toolkit of treatment options. Reducing inflammation is often something that people leave to over the counter medications, but a natural alternative is surely something worth considering.