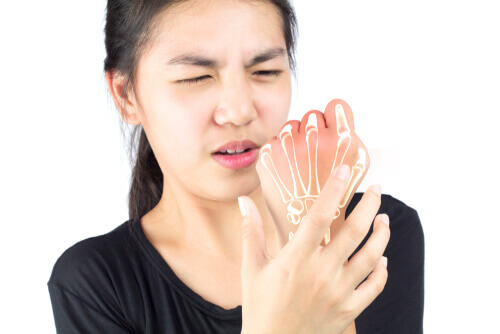 2. Radiating Pain in the Bones

Radiating pain in the bones together with some of the other symptoms mentioned on this list (especially muscle weakness and bone fractures) are commonly seen in osteomalacia. When experiencing pain in the bones that appear to radiate or stab, an appointment with your doctor is necessary as soon as possible – it's not the kind of condition that you want to let sit, especially if it's getting more painful over time: Osteomalacia requires adaptations and the proper treatment, and it's not the kind of thing that can just get better by itself – and this is always safer with the guidance of a medical doctor.

Osteomalacia directly affects the bones, and the radiating pain experienced is an early warning sign that the bones are turning 'soft' due to a serious lack of the necessary vitamins and minerals needed in a healthy diet.

If you notice this symptom, avoid excess weight or pressure.