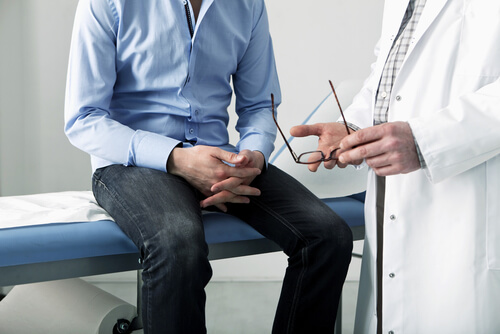 Bladder cancer will typically start in the lining of the bladder that is along the inner wall. If bladder cancer is not treated it can easily and quickly spread into the nearby lymph nodes and tissues. A male is three times as likely to develop cancer in the bladder than a woman. White men are at the highest risk for developing this type of cancer.
Among men, bladder cancer is the fourth most common type of cancer. Roughly five percent of all new diagnoses of cancers in the United States is bladder cancer. The risk of developing this type of cancer depends on several factors including medication, environment, age, and other things. Nine out of every ten diagnoses of bladder cancer occur after the age of 55 and the average diagnosis age is 73.
Here are some of the common symptoms of bladder cancer to watch out for.
1. No Symptoms

One of the biggest concerns about bladder cancer is that it can be difficult to detect. One of the main reasons for this is because during the beginning stages of bladder cancer there are often no symptoms of the issue at all. Most people do not realize that they have bladder cancer until it has advanced to a later stage.
This means that by the time bladder cancer is detected it has already spread into the lymph nodes and the surrounding organs. In addition, many of the symptoms of bladder cancer are often caused by other issues. This can cause a person to be misdiagnosed during the early stages of the disease. Symptoms of bladder cancer may also occur if the person has developed another form of cancer.
If you are struggling with any of the symptoms on this list it is important to discuss them with your doctor as it could be bladder cancer that is causing the issues to occur.