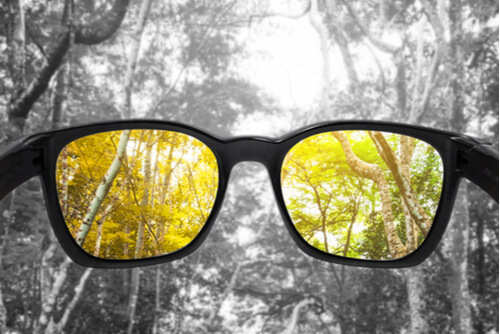 Color blindness is a common health condition affecting thousands of people all over the world, and a lot of people out there might even be living with the condition right now without even being aware of it. Many times people don't realize they are color blind at all until they realize that the color they see isn't the one someone is describing it as – or someone will tell them that they've been mixing things like clothes up, while they might have looked perfectly fine to the person putting them on.
There are still plenty of misconceptions about color blindness out there, and it can be confusing to dig around for the right facts – especially if you're only recently dealing with the condition.
Are you color blind yourself or do you know someone who is? Here are 8 essential things to know about being color blind, minus all of the myths.
1. It's Not Color Blindness
Even though the health condition is most commonly referred to as color blindness, this doesn't make for a very good description of what the condition is or how it works at all. Someone who is color blind isn't really blind to any type of color; it only means that the cones in their eyes function differently – and some colors are interpreted differently by the eyes and the brain. This means that something which might appear green isn't.
This affects your life about as much as you can imagine, and it's common for people who are color blind to have trouble buying the right type of fruit by the color – and that's just one example of how it can affect your life.
Color blindness doesn't describe the term very well – and that's one of the first and most important things you can learn about the condition. Instead, it's a misinterpretation of color.