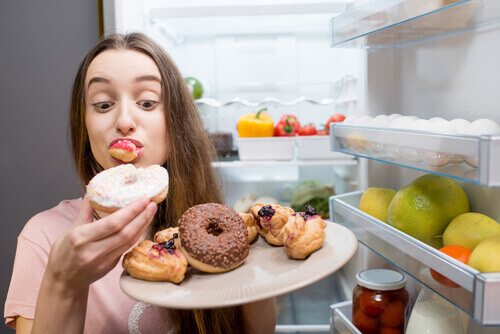 When your body is lacking the proper amount of mineral iron, it causes the level of red blood cells in your body to drop. This is commonly referred to as a general iron deficiency, or once it becomes chronic, anemia. Your body needs red blood cells in order to produce hemoglobin. This protein is essential because it allows your red blood cells to transport oxygen to other areas of your body. If your body is unable to the oxygen, it needs due to a lack of hemoglobin, the muscles and tissues will start to malfunction.
There are several types of iron-deficiency, however the most common is anemia. Iron deficiency can be caused by several factors. Pregnancy, poor diet, heavy bleeding during the menses, restrictive diets, internal bleeding and inflammatory bowel disease are the most well-known causes. Here are 14 signs that indicate you may be suffering from an iron deficiency.
1. Strange Cravings
Craving strange food that you usually do not eat can be a sign of pregnancy, but it is also a sign of iron deficiency. A strong desire to eat things that are not food is called Pica, and it is also a sign of iron deficiency. In most cases, a person will have the urge to consume chalk, clay, ice, dirt, and paper.
There is no exact reason why the body desires these things when there is a lack of iron, but some medical research states that it is the innate iron in the materials that the body senses. Another sign that a person may be suffering from an iron deficiency is the extreme desire to consume ice or chew ice. If you have an ice chewing habit, it is a good idea to speak with a medical professional to have your iron levels tested. Ice often serves the same function as caffeine in anemic patients.