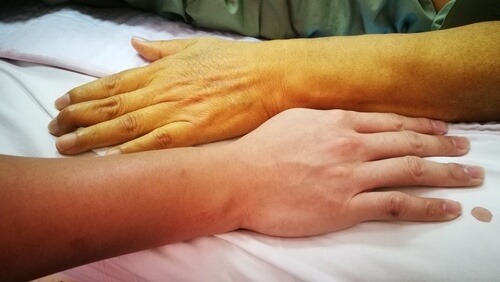 Elevated liver enzymes are a common health condition that affects as much as 24% of all adult Americans, and it's a highly uncomfortable and sometimes painful condition that's best diagnosed early. There can be several causes behind elevated liver enzymes, including medication, diet changes, genetic predisposition to the disorder, and certain other diseases such as viral hepatitis.

If you're at risk of elevated liver enzymes or have been experiencing changes in your health that you can't find another explanation for, then you should make an appointment with your doctor and discuss the symptoms of elevated liver enzymes in your blood; from there, it's likely that your doctor will order a routine blood test to establish whether or not your liver enzymes really are the cause of your symptoms.

Here are 8 symptoms of elevated liver enzymes that you should know to look out for that signal to see your doctor.

1. Skin Color Changes

Color changes in the skin can sometimes signal internal problems with the organs that point to the fact that certain organs aren't working as well as they should. Yellowing of the skin or a sudden tan appearance is a quick way to spot that there's something wrong with the kidneys, liver, or heart – and if this happens to you with a combination of any of the other symptoms on this list, it could easily signal that you have elevated liver enzymes in your blood.

Even if you can't combine any of the symptoms on the list with this one, it still means that you should make an appointment with your doctor so that the symptoms and their cause can be looked at: Even when not indicating elevated liver enzymes, it could indicate other serious problems with your organs that are best spotted early on so that they can be treated.