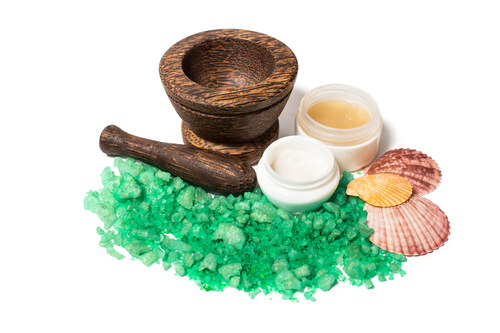 2. Bee Balm Salve
The antimicrobial and anti-inflammatory properties of bee balm make the ideal addition to a topical salve ointment. Salves are excellent for treating a wide range of skin conditions, from burns to scrapes, cuts, and rashes. Applying a balm to the skin improves the skins healing time.
You can make a salve at home using your infused oil. Take 8-ounces of infused oil and warm it over the stove on low heat. Add 1-ounce of beeswax and let it melt. Toss in a few drops of lavender essential oil, and pour the liquid into small jars. Let the salve cool into a solid mass, and then apply to skin sparingly – a little balm goes a long way.
The anti-inflammatory and antimicrobial properties of the bee balm help protect cuts and scrapes from infection and soothe the irritation associated with rash and eczema outbreaks. Use as often as is necessary to alleviate the effects of skin irritation and speed up the healing process for wounds.